Gold Sponsor

About Fidelity
Fidelity's mission is to inspire better futures and deliver better outcomes for the customers and businesses we serve. With assets under administration of $10.5 trillion, including discretionary assets of $4.0 trillion as of July 31, 2022, we focus on meeting the unique needs of a diverse set of customers. Privately held for over 75 years, Fidelity employs more than 58,000 associates who are focused on the long-term success of our customers. Since its founding, Fidelity's success has been driven by countless product and technology innovations, all aimed at improving financial outcomes for customers. As a privately-owned company, we have the autonomy to do things the right way for our customers and our employees. We are more than a financial services firm – we are innovators, a market leader in defining investment strategies and pioneers in developing cutting-edge technology solutions. In 1996 Fidelity created its first global footprint in Ireland. Our work at Fidelity Ireland is critical to the global organization, delivering essential technology, operations, and support services. Since our inception in Ireland, we've persistently innovated, resulting in ten technology patents. A committed voice for diversity and inclusion, we've worked hard to create an energized and vibrant workplace, filled with opportunity. We're home to a welcoming, multi-cultural team of creative thinkers — working hand-in-hand with our colleagues in the U.S., Europe, and India. For more information about Fidelity Investments, visit https://www.fidelity.com/about-fidelity/our-company.
About Schneider Electric
Our mission is to be your digital partner for Sustainability and Efficiency. We drive digital transformation by integrating world-leading process and energy technologies, end-point to cloud connecting products, controls, software and services, across the entire lifecycle, enabling integrated company management, for homes, buildings, data centers, infrastructure and industries. We are the most local of global companies. We are advocates of open standards and partnership ecosystems that are passionate about our shared Meaningful Purpose, Inclusive and Empowered values. At Schneider Electric, Diversity & Inclusion is at the heart of our organisation, it's an integral part of our history, culture and identity. We recognise that embracing diversity unlocks innovation and creativity and fosters collaboration. We want our employees to reflect the diversity of our communities and the customers we serve. As a result, our teams are stronger to drive the company's future. Schneider Electric has been included for the fifth year in a row in the Bloomberg Gender-Equality Index and we have been recognised for the fourth year in a row by the Financial Times as a Diversity Leader for our success in promoting diversity. In addition to the above, we have also been identified as one of the World's Top Female Friendly Companies 2022 by Forbes.
About BT
BT is one of Ireland's leading communication providers serving multinationals, major indigenous and public sector organisations. We have over 700 employees across Ireland and 99,700 full-time equivalent colleagues globally. Within BT Ireland our expertise lies in building and managing complex communications solutions for some of the world and Ireland's best-known organisations. We also provide wholesale services to over fifty communication providers in Ireland. We are particularly proud of our record in operating the Emergency Call Answering Service, on behalf of the Irish State, which continues to perform at a consistently high standard.
We have been accredited as a Healthy Place to Work for five years in a row. We are one of only forty-six companies in Ireland to achieve the Business Working Responsibly Mark, the top Corporate Social Responsibility and sustainability standard in Ireland. This recognises, amongst other credentials, BT Ireland's 23-year role as organiser of the BT Young Scientist & Technology Exhibition, one of Europe's leading school science, technology, engineering, and maths exhibitions.
The solutions we sell are integral to modern life. Our purpose is as simple as it is ambitious: we connect for good. There are no limits to what people can do when they connect. And as technology changes our world, connections are becoming even more important to everyday life.
About MSD
MSD Ireland: MSD Ireland is one of the country's leading healthcare companies, having first established here over 50 years ago. The company has a dynamic and diverse team of over 3,000 employees currently across six sites in Ballydine, Co Tipperary, Brinny, Co Cork, Dunboyne, Co Meath, Carlow and Dublin, and, in addition, operate substantial Human Health and Animal Health businesses. In total to date, MSD has invested over $4 billion in its Irish operations and its annual turnover ranks as one of Ireland's top 20 companies. At MSD Ireland, we work at the forefront of science and technology to advance manufacturing excellence and R&D across our Irish sites and global company network.
About BAM Ireland 
For over 60 years BAM has been at the centre of shaping Ireland's flagship infrastructure projects and creating many of its iconic landmark buildings. As a leading construction, civil engineering, PPP investment, and facilities management company, we help public and private sector clients reduce carbon emissions and enhance sustainability over the lifecycle of their buildings and infrastructure.
We employ over 3000 people directly and indirectly and are a wholly owned subsidiary of Royal BAM Group of the Netherlands.
Our primary aim is to have a Net Positive Impact on climate change, resources, and people and we have committed to being scientifically evaluated on our efforts. We are the only construction company in Ireland to feature on the Climate Change 'A List' published by CDP Global and have successfully retained this science-based mark over the last number of years. 
BAM also recently became a Platinum Member of the Irish Green Building Council, which aligns with BAM's desire to be a driving force behind the transformation of the Irish construction and property sector into a global leader in quality and sustainability.
Expanding our expert and diverse workforce is integrated into our new strategy – Building a Sustainable Tomorrow. Our commitment to diversity, inclusion, fairness and respect runs through our whole employee experience at BAM. Put simply, we want BAM to be a great place to work and for our people to get the support they need to be themselves and their best. We want everyone to have a sense of 'belonging' here at BAM and maximise their talents, share experiences, and have their voice heard.
The world of construction is changing rapidly, and our clients want predictable, safe and sustainable solutions. BAM can meet these requirements by applying more industrialised techniques and by remaining at the forefront of the use of digitisation.  We will also continue our focus on innovation and investing in the latest technologies. This will ultimately improve safety in the workplace and result in more energy efficient and environmentally sustainable projects, while providing a very high quality and competitive solution to our clients.
Supporting Partner

About Xperi
Xperi is a leading consumer and B2B entertainment product and solutions company. We create extraordinary experiences at home and on the go for millions of consumers around the world, elevating content and how audiences connect with it in a way that's more intelligent, immersive and personal. Powering smart devices, connected cars, entertainment interfaces and more, we've created a unified ecosystem that reaches highly engaged consumers, uncovering incredible new business opportunities – now and in the future. Our technologies are integrated into billions of consumer devices and media platforms worldwide, driving increased value for partners, customers and consumers. We make entertainment more immersive, driving more intelligent and every interaction seamlessly personalized through our renowned consumer brands: DTS®, HD Radio™, IMAX® Enhanced and TiVo®.
Watch extraordinary. Hear extraordinary. Drive extraordinary. Live extraordinary.
Supporting Partner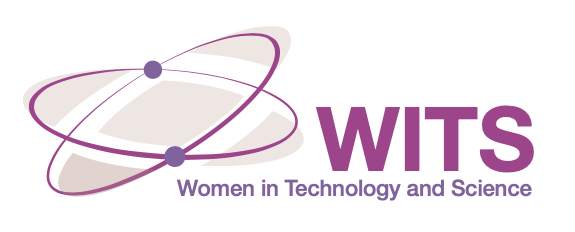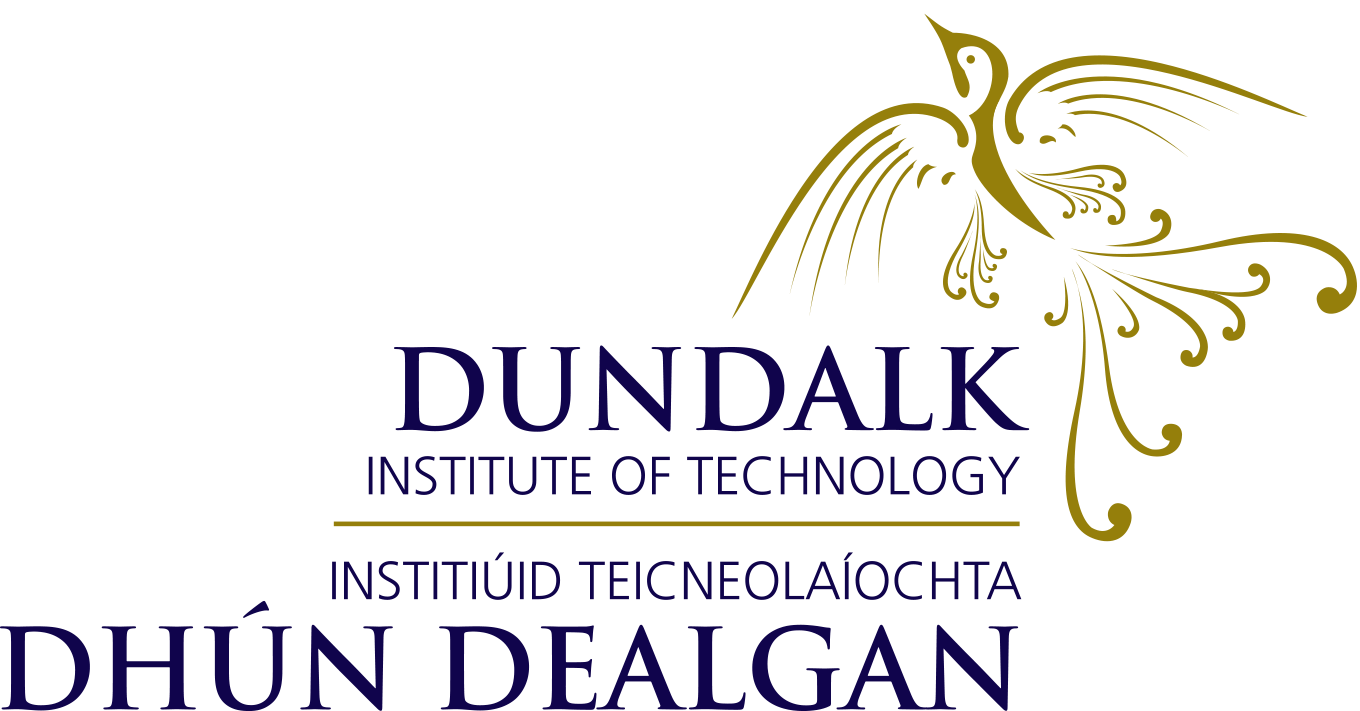 About DkIT
Dundalk Institute of Technology was established in 1971, so during lockdown it celebrated it's 50th birthday! It's scenic campus is located on a 90-acre site, equal distance from Dublin and Belfast. The area is categorised as being significant due to its growing population and strong economic links between North and South of Ireland.
DkIT reflects its surroundings and is a dynamic, vibrant, ambitious Institution. It has earned an international reputation for first class teaching, outstanding research, and innovation. With approximately 5,000 full-time students and 1,000 part-time students. The Institute currently hosts students from over 47 different countries, and we are proud of this rich diversity within our student cohort which lends itself to all our students cultural experience with us.
The Institute offers smaller class sizes, where academic staff foster a one-to-one tuition approach. Each student becomes part of a community when they study at DkIT, and we pride ourselves on this aspect. DkIT spans across four Academic Schools; Business and Humanities, Engineering, Health and Science and Informatics and Creative Arts; which include study options from Level 7 to Level 10. We take huge pride in our strong industry links. The team in the Careers Centre work closely with all DkIT's industry partners and over 50% of our programmes offer work placements either through organised work placements, self-elect placements for part-time students or the ERASMUS+ programmes. From the 2021 HEA Graduate Outcome Survey we learnt that 95% of out graduates are in employment or further study within 6 months of graduating.
DkIT's compact campus is packed with excellent facilities and services. Our leafy green campus is within easy reach of the bustling town centre of Dundalk, with local transport links right outside our gates. DkIT recognises that college life is much more than the course you choose to study, that is why we run over 65+ student-led clubs and societies, from photography to dance, horse-riding to fashion, even circus arts!
www.dkit.ie
Supporting Partner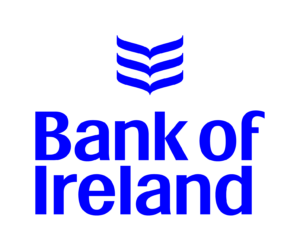 About Bank of Ireland
Join Today. Create Tomorrow.
Bank of Ireland is the leading financial services provider in Ireland with a growing consumer financial services offering in the UK. We have significant corporate banking & treasury business across Ireland, UK, Europe & the USA. For over 230 years, we have been helping people and businesses with all their financial needs providing everything from current accounts to corporate finance. We were the first bank in Ireland to introduce ATMs, phone banking, online banking and mobile banking.
Join our team for opportunity, challenge, and an exciting place to work.
We offer a wide variety of roles particularly in niche and specialist roles, customer-facing roles, and opportunities for financial advisors. We also have opportunities for roles you might not immediately think of in relation to banking. So connect with us so we can keep you updated as opportunities arise that match your skills & experience. Our people all have access to our award-winning training & development curriculum delivered online and on instructor-led training. We also offer support for professional banking qualifications for relevant roles.
Why work with us?
The Bank of Ireland company culture prioritises work life balance with an opportunity for flexible working, along with competitive annual leave and excellent pension contributions. We recognise that family can mean different things to many different people, that's why we offer 6 months paid maternity leave, an innovative fertility and surrogacy policy and working parent supports.
Your wellbeing is important to us, we have an employee assistance program, WebDoctor and financial wellbeing coaches available for your needs. We also encourage and support staff to pursue educational and professional qualifications to grow and enhance your career!
At the heart of our purpose is our commitment to Inclusion & Diversity:
We're always working on developing a more inclusive and diverse environment, supported by the development of our Employee Support Networks. Bank of Ireland Group is an equal opportunities employer and is committed to fostering an inclusive workplace which values and benefits from the diversity of our workforce.
URL: https://careers.bankofireland.com/home
Linkedin: https://www.linkedin.com/company/bank-of-ireland
Facebook: https://www.facebook.com/BankofIreland
Twitter: https://twitter.com/talktoBOI
Exhibitor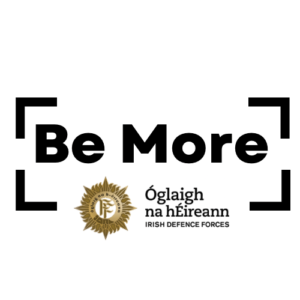 About Defence Forces Ireland
The Defence Forces participate in multinational peace support, crisis management and humanitarian relief operations in support of the United Nations and under UN mandate, including regional security missions authorised by the UN. Since 1958, the Defence Forces have a continuous presence on peace support operations. Defence Forces personnel are deployed to mission areas on Mainland Europe, Africa, and the Middle East, where two Infantry Battalions are currently deployed with UNIFIL in Lebanon and UNDOF in Syria.
The Defence Forces offer employment opportunities with our Army, Air Corps, and Naval Service for non-graduates, graduates, and early school leavers (post Junior Certificate). The Defence Forces also offer employment opportunities for Direct Entry for those that possess a trade or qualification such as Marine Engineering, Carpenters, Medical Doctors, & many more.
You can be more, more than you ever dreamed, you can be at the edge of your seat, be overseas, be playing sports, be qualified in a trade or skill, be a better stronger person, whatever you want to be, BE MORE with the Irish Defence Forces.
Exhibitor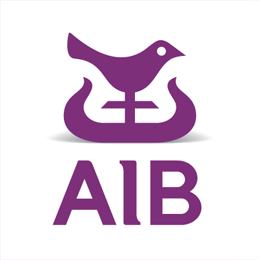 About AIB
At AIB Technology, we understand that the world of banking is changing and new technology is making that happen. Our technology is at the centre of our ambition to be the leading digital bank and we want to be recognised as having the best technology function of any bank in Europe.
We are a purpose-led organisation and our people support the delivery of our purpose to back our customers to achieve their dreams and ambitions. We want to create an environment where employees are rewarded for both what they achieve and the way in which they achieve it. Come chat to us about opportunities or roles.
With such an exciting time to join Technology our commitment to you is to drive transparency and empowerment: empowering our people to take accountability for their career in AIB and creating opportunities to help drive lead and solve problems for our customers. We have big ambitions and we need your help to achieve them. If you're looking to take the next step in your career, we want to hear from you!
www.aib.ie
Exhibitor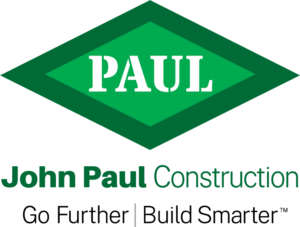 About John Paul construction
Established in Ireland in 1949, John Paul Construction are leading international construction specialists.
Headquartered in Dublin, the company has offices in the UK, the Netherlands, Bahrain, and the Kingdom of Saudi Arabia.
We currently employ over 500 staff members, delivering projects across a wide variety of sectors including Life Sciences, Healthcare, Mission Critical, Commercial & Retail, Residential, Civil Engineering, and more.
The pursuit of excellence is at the heartbeat of our organisation, and our people are constantly exploring ways to improve our performance.
We believe in collaboration as the best way of achieving maximum results for our clients and customers, and this approach to project delivery is built around our core values of Excellence, Respect and Teamwork.
We value and respect the huge contribution of our people to our overall success, and are committed to their continuous development by providing excellent learning and training opportunities within an enjoyable, challenging and safe workplace.
About WorkEqual
Our vision is an Ireland where everyone's skills and potential are recognised by a society that champions workplace equality and fair remuneration.
Our mission is to provide innovative, targeted services and programmes to help people (re)entering the workplace to reach sustained economic independence. Our goals include:
Increasing the number of people that we support into employment each year;
Increasing our range of services, tailored to the evolving needs of people in Ireland;
Providing more of our services online to make them more accessible to a greater number of people; and
Using our voice to encourage people to take the next step toward economic independence.
The goal of our advocacy work is to achieve full gender equality in the workplace through meaningful engagement with Government, business and civil society leaders.
About Women In Technology & Science Ireland (WITS)
Founded in 1990 by science journalist, Mary Mulvihill, Women In Technology & Science Ireland (WITS) is a voluntary, independent organisation that advocates and acts for women in STEM. Key to our mission is the creation of a network to connect and empower our members. Our vision is a society where women have equal opportunities, experiences and recognition in STEM. WITS engage with government to promote research into gender and STEM, run regular events and conferences and liaise with industry partners to drive best practice.
www.witsireland.com
About HealthTech Ireland
HealthTech Ireland is an independent trade association for manufacturers, developers and distributors of health technology products and solutions to the health system in Ireland.
HealthTech Ireland provides a forum for the development and advocacy of policies that support innovation in health technology to address patients' healthcare needs. HealthTech Ireland member companies include the full spectrum of health technology supply and service companies from Small/Medium Enterprises to Multi-National Companies, many of whom have Research and Innovation and /or manufacturing facilities in Ireland.
www.healthtechireland.ie/
Partner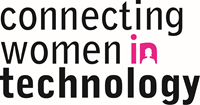 About Connecting Women in Technology
Connecting Women in Technology is a network of Irish based technology companies who all share a common goal to support the development of women in the technology industry. Founded by Accenture, Dell and Microsoft in 2009, the network today spans over 20 leading multinational technology companies, who all collaborate to attract, promote and encourage women in STEM careers.
About Ireland's Blue Book
Ireland's Blue Book is a romantic collection of Irish Country House Hotels, Manor Houses, Castles and Restaurants. Located throughout the island of Ireland, these charming and stylish hideaways are the perfect choice for your holiday in Ireland. Ireland's Blue Book Hotels are also ideal for midweek or weekend breaks and for those seeking a romantic getaway or relaxing escape.
Partner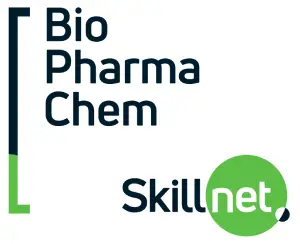 About BioPharmaChem Skillnet
BioPharmaChem Skillnet is co-funded by Skillnet Ireland and network companies. Working in partnership with its member companies and its Ibec trade association promoter BioPharmaChem Ireland, the BioPharmaChem Skillnet sources, designs, and delivers enterprise-led, subsidised training solutions for the sectors it services. It works to address industry identified gaps in existing education and training provision, while working closely with companies to identify future skills requirements. In 2021, BioPharmaChem Skillnet supported 1,003 women and 1,201 men, a ratio of 45:55.
About Dublin Chamber
Dublin Chamber is the largest chamber of commerce in Ireland with over 1,300 member companies. It is the strongest and broadest based business group in the Greater Dublin Area, providing representation, networking services and opportunities for growth to all members. We listen to our member companies; we hear their concerns and speak and lobby on their behalf, focusing on developing the Dublin region's infrastructure & transport, promoting competitiveness, and improving local governance.
Our events programme offers members an opportunity to network and to hear from successful business leaders and entrepreneurs. We organise over eighty events per year on key topics like Sustainability, Women in Leadership, Growing your Business and Digital Transformation. We also offer a wide range of services to support you, your team and your business Please contact Mark@dublinchamber.ie for more information on membership.
For Sponsorship Opportunities Contact
Laura Dunlop
Conference Director